Who We Are
Diane W. Jones, MPA, APR – President
"Mommy, stop talking and listen to me!" – Matthew Jones, age 3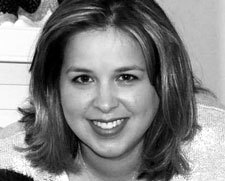 That statement from my very astute son pretty much sums up my existence. I am a communicator. I am a talker. I am also a writer, blogger, tweeter, influencer and strategist, depending on the situation. Many times, I am simply a listener – a very important component of communication that often is overlooked, as so eloquently stated by my 3-year-old. Bottom line – communication is what I have been doing professionally for the past 18 years, and what I am good at doing.
My communication career began as an intern at AAA Auto Club South in the Public & Government Relations Department of the 3rd largest AAA affiliate in the United States. I left AAA eight years later as the Director of that department, having learned the art of communication from two of the best communicators in the Tampa Bay area. Leaving the private sector, I moved into the public sector as the Public Communications Manager of Pasco County, Florida. I stayed with the county for four years, doing everything from acting as the main spokesperson during the 2004 hurricane season (spending lots of time with my good friends Charley, Frances and Jeanne) to managing the Government Access Television Station to promoting Pasco County as tourist destination. Good times.
Having tried both the public and private sectors, I decided to give agency work a shot. My time with a busy Tampa Bay public relations agency as the Agency Director was short, but it gave me the push I needed to make the ultimate jump – going out on my own and starting my own independent practice. Which brings us to today – DJ Public Relations.
Want to know a few other things about Diane W. Jones, MPA, APR? Here you go:
Received B.A. in Mass Communications and Masters in Public Administration from the University of South Florida.
Received Accreditation in Public Relations (APR) from the National Public Relations Society of America (PRSA).
2013 Chair of the PRSA District Council, which oversees the nine Districts that make up the PRSA organization throughout the United States.
Previous Chair of the PRSA Sunshine District – made up of the entire state of Florida (2012).
Current Assembly Delegate and member of the Board of Directors for the Tampa Bay Chapter of PRSA.
Publicity Chairperson, 2009 & 2010 American Cancer Society Cattle Barons' Ball.
Recently fulfilled a Bucket List item by teaching a Public Relations course at the University of South Florida (alma mater) – Spring 2012.