So, What the Heck IS Public Relations?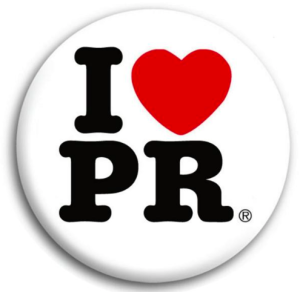 Anytime I meet a new person out somewhere, the question of "What do you do?" almost always comes up. My response, "I'm a public relations consultant," usually results in one of two reactions:
Either the person stares at me smiling and nodding…waiting for me to say something else, or they say, "Oh, like you make websites?"
Yes, I make websites, and news releases, and I write blog posts and do social media, but these are all just tactics that make up the larger being that is "public relations."
I have to admit that after nearly 25 years in the PR business (wow….I'm getting old!) I still have to think about what it is I do and how best to explain it when I'm asked.
So, I've come up with my own definition that hopefully I'll remember the next time someone asks me what I do for a living. Here it is.
Public Relations is the practice of working with businesses and organizations to communicate with the publics that directly affect their bottom line and their business goals, whether that is to increase sales, sway public opinion, or to educate during a crisis. Public relations consultants work with various communication tools and resources, such as social media, news media, digital marketing and events, to share a business' or organization's story to its customers, employees, and other important publics.
So, this is the start of my definition of what PR is. It's definitely a work in progress. What do you think? Does this make sense to you? I'd love to hear your thoughts.