Tampa Bay Times' Terry Tomalin Shares the Beauty of the Homosassa Springs Wildlife State Park
Promoting an amazing destination like Citrus County is a dream…and I love it when the media experiences firsthand what makes this county such a fabulous place to visit. Check out Tampa Bay Times' piece by Terry Tomalin.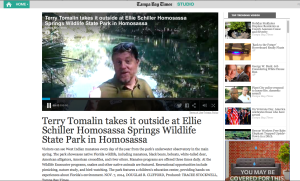 To watch the full video, click here.